Technician Staff
---
Donna, CPOT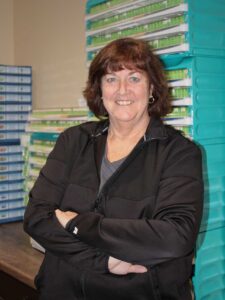 As our longest employee, joining the practice in 1989, Donna's been a dependable, friendly, and easy-going staff member. As a technician, she enjoys the challenge and variety each day brings. Donna is a Certified Paraoptometric Technician. She is in charge of all our contact lens orders and inventory. Outside the office, Donna helps organize an annual "Och-Fest Scholarship Fund" golf tournament in honor of her brother, which awards scholarships for Dwight & Pontiac students. Donna has a Boston terrier and French bulldog. Her hobbies include White Sox baseball, card & board games, and traveling.
---
Ashley, CPO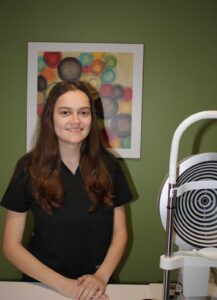 Joining our practice in 2013, Ashley is our lead technician.  She is a fantastic and patient leader overseeing patient care and staff training. Ashley reassures patients with her caring demeanor and extensive knowledge.  Ashley's favorite part of her job is encountering various patient personalities each day and working alongside a close-knit staff. Ashley's had the unique experience of traveling to Haiti on a work team several times. In her free time, she loves playing fiddle and mandolin, reading, and spending time with family.
---
Maria, CPO
Maria joined our office as a technician in 2020. She passed the exam to become a Certified Paraoptometric very quickly thereafter. Maria has an amazing work ethic, great attitude, and caring personality. She really cares about providing excellent patient care and prides herself on doing a thorough job and being well organized. Maria enjoys working with different personalities and ages of patients and enjoys friendships with her coworkers. Her family includes her parents, 2 older brothers, and 3 younger sisters. Maria is a talented artist and enjoys drawing in her free time.
---