Technician Staff
---
Donna Nabors, CPOA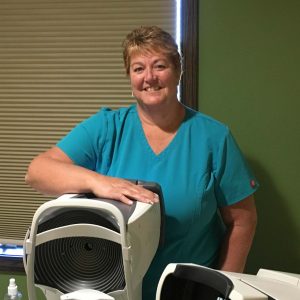 As our longest employee, joining the practice in 1989, Donna's been a dependable, friendly, and easy-going staff member. As a technician, she enjoys the challenge and variety each day brings. She completed Basic Orthoptic & Refractometry training in 2004 and became CPOA certified in 2014. Donna helps organize an annual "Och-Fest Scholarship Fund" golf tournament in honor of her brother, which awarded 13 $500 scholarships this year for Dwight & Pontiac students. Donna has 3 stepchildren and a Boston terrier. Her hobbies include White Sox baseball, card & board games, biking, traveling, and sports.
---
Ashley Bahler, CPO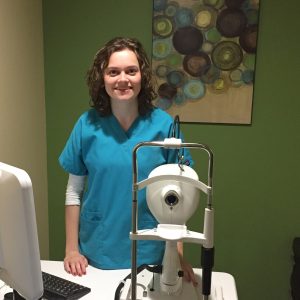 Ashley is a talented technician and offers friendly and personable patient care. She's been on our staff since 2013 and completed her CPO certification in 2016. Ashley's favorite part of her job is encountering various patient personalities each day and working alongside a close-knit staff. Ashley's had the unique experience of traveling to Haiti on a work team several times. In her free time, she loves playing fiddle and mandolin, attending concerts, and shopping.
---
Randi Lowery, CPOA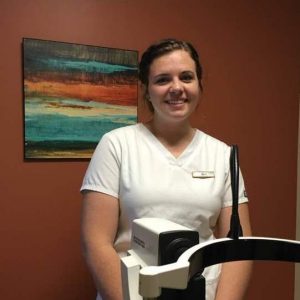 Randi joined our staff as a technician in 2017. She's a vital team member and became CPO certified in 2018 & CPOA certified in 2019. Her easy-going and friendly personality is a perfect fit for our practice. Her favorite part of working at Family Eye Care is working alongside friendly, fun, and energetic doctors and colleagues. Randi has 2 dogs at home: Rowan (a Great Dane) & Willow (an Australian shepherd). Her hobbies include kayaking, fishing, volleyball, reading, and playing with her dogs.
---
Tori Woodburn, CNA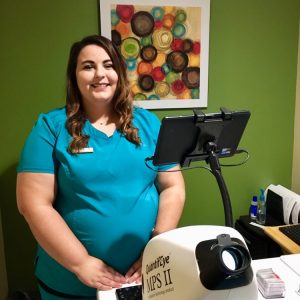 With healthcare experience as a certified nursing assistant, Tori is a welcome addition to our technician staff. Tori has an associate degree in healthcare administration and is currently working on her bachelor's degree in healthcare administration. She loves the teamwork among coworkers who are close like family. Tori has two sons. She enjoys spending time with her kids, watching movies, and watching Dallas Cowboys football.