Optical Staff
---
Kim Householder, ABO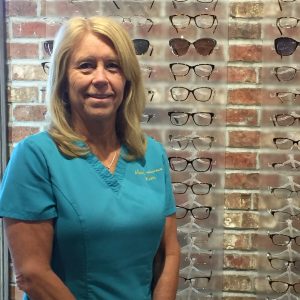 Our Optical Manager, Kim, couldn't have picked a better profession. She is very people-oriented, caring, and experienced-having worked here since 1994. One of her favorite job aspects is watching the reaction of children and adults when they pick up their glasses and realize how much it's improved their vision. In addition to being ABO certified, she completed the Essilor Optical Manager program. Kim has 2 children, 3 grandchildren, a miniature dachshund, and a cat. Kim stays active with managing Rec Plex concessions for Pontiac Jr. Baseball & Softball and attending her grandchildren's school events.
---
Nicole Holt, CNA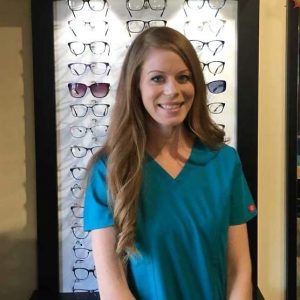 Nicole joined our practice in 2017 with several years of optical experience already. She is also a certified nursing assistant (CNA). She felt very welcomed and made to feel a part of the "family" as soon as she started working here. Additionally, she loves how the staff work together and have fun while doing it. Her passion, caring nature, love of interacting with people, and love of learning new things make her an excellent optician. At home, Nicole has an infant son and two cats: Leo and Aries. In her free time, she enjoys canoeing and camping.
---
Kimberly Davis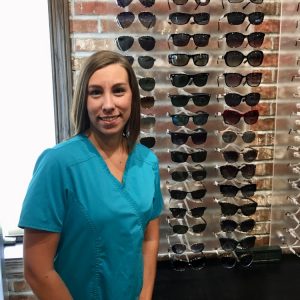 Kimberly joined Pontiac Family Eye Care this year with prior optician experience. She's refined her skills by completing Vision Source's optician training program. Kimberly's favorite part of her job is the staff which "is like one big family." In the community, she coaches Odell grade school cheerleading, helps as a team mom for Pontiac JFL, and is a lector at St. Paul Church. She and her husband Bryan have 4 children, 2 dogs, 3 pigs, 3 goats, and 2 cats. Her hobbies include reading, arts & crafts, and spending time with her family.