Bryan M. Stoller, OD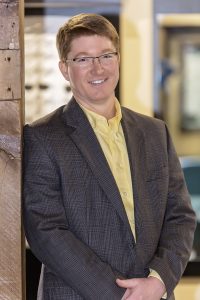 Born and raised in Fairbury, Dr. Stoller now resides in rural Chenoa with wife, Kara, and 3 children.
Dr. Bryan Stoller has gathered his knowledge with the following achievements in education: graduated with a Bachelor of Science in Biology in 1994 from the University of Illinois, graduated with a Doctorate of Optometry with Honors in 1998 from The Ohio State University, and he became Board Certified with the American Board of Optometry in 2011. He belongs to the following associations: American Optometric Association, Illinois Optometric Association (Executive Council 2007-2009), and Bloomington Regional Optometric Society (President 2007-2009).
Dr. Stoller enjoys the opportunity to practice a number of eye care specialties due to Livingston County's rural location. Dr. Stoller has developed a strong interest in diabetic eye care, serving on the OSF St. James Diabetes Advisory Board. He also receives region-wide referrals for low vision evaluations, helping those with limited vision to enhance their independence.

Dr. Stoller became certified to fit and prescribe Corneal Refractive Therapy (CRT) lenses in 2002. He is also certified to fit the Synergeyes hybrid contact lens and the Kerasoft IC lens for keratoconus.
Dr. Stoller co-established the Eye Care Clinic in Ixtlan, Michoacan, Mexico, in 1999 as part of the mission efforts of Apostolic Christian Harvest Call. Most recently he has assisted with the eye care program at Hospital Lumiere in Haiti.  He has also performed eye exams in Zambia and Ethiopia as part of a partnership between the Rotary Club of Pontiac and Lifesong for Orphans.
As a past president of both the Pontiac Rotary and the Livingston Family Care Center Board as well as a past board member of the Pontiac Chamber of Commerce and graduate of Leadership Livingston County, Dr. Stoller has demonstrated his commitment to our local communities.
Dr. Stoller's contributions were recognized with his induction into the Prairie Central High School Hall of Fame in 2005.