Business Staff
---
Janet Turner, CPOC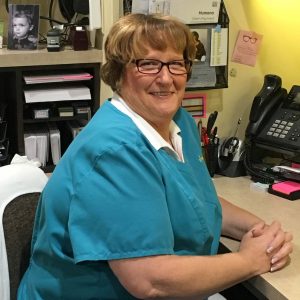 We've enjoyed Janet's warm, considerate, and knowledgeable presence since she started working at Family Eye Care in 1995. She is a Certified Paraoptometric Coder and helps with scheduling, explaining billing to patients, and keeping our computer systems running efficiently. Janet enjoys talking with our patients and resolving insurance concerns. She is married to Michael and has 2 daughters and 5 grandsons. Janet has enjoyed living in Pontiac her whole life and spends her free time playing with her grandsons and flower gardening.
---
Brenda Dobbs, COA, ABOC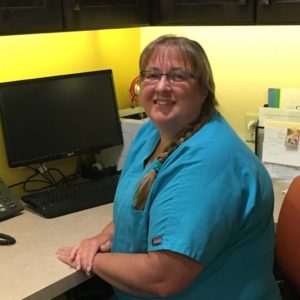 Brenda joined Pontiac Family Eye Care in 2011. Her thirty years of experience in the eye care industry provide great expertise with scheduling, insurance claims, and billing. Brenda also takes care of many behind-the-scenes administrative duties including inventory, payroll, and staff vacation time. The most enjoyable part of her job is the people: the patients she encounters every day and the staff she works alongside. Brenda has been married to Jerry for 24 years and they have a beagle. She enjoys taking in the great outdoors through gardening, boating, and camping.
---
Abby LePard

Abby joined Pontiac Family Eye Care in 2019. Her favorite part of her job as a receptionist is helping patients get the care they need. Abby enjoys meeting new people and getting to know our patients better. She loves working alongside our close-knit staff and learning new things about eye care. Abby is a wonderful addition to our team since she is organized, outgoing, and a quick learner. Her family includes her boyfriend, 2 sons, and a dog. In her free time, Abby enjoys outings with her family and friends.
---
Tori Woodburn, CNA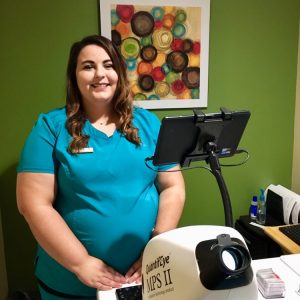 With healthcare experience as a certified nursing assistant, Tori is a welcome addition to our technician staff. Tori has an associate degree in healthcare administration and is currently working on her bachelor's degree in healthcare administration. She loves the teamwork among coworkers who are close like family. Tori has two sons. She enjoys spending time with her kids, watching movies, and watching Dallas Cowboys football.