Business Staff
---
Janet Turner, CPOC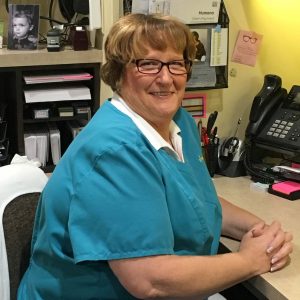 We've enjoyed Janet's warm, considerate, and knowledgeable presence since she started working at Family Eye Care in 1995. She is a Certified Paraoptometric Coder and helps with scheduling, explaining billing to patients, and keeping our computer systems running efficiently. Janet enjoys talking with our patients and resolving insurance concerns. She is married to Michael and has 2 daughters with 3 grandsons and 3 foster grandsons. Janet has enjoyed living in Pontiac her whole life and spends her free time playing with her grandsons and flower gardening.
---
Julie Vial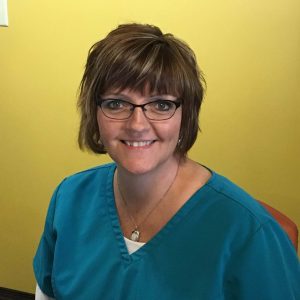 Julie's friendliness, compassion, and outgoing-nature have been an asset to our office since 2008. She is the last friendly face patients see while checking out; Julie collects payments, files insurance claims, and schedules return visits. The interactions with patients, staff, and doctors make her job enjoyable. Julie attends the First United Methodist Church in Pontiac and enjoys being involved with Coterie. She is married to Daniel and enjoys a stepson, a stepdaughter, and grandson. Her favorite pastimes include traveling, playing cards, and spending time with her grandson.
---
Brenda Dobbs, COA, ABOC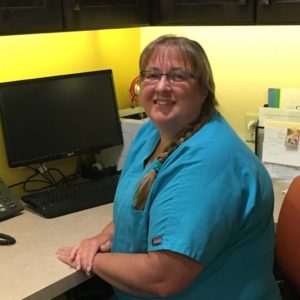 Brenda joined Family Eye Care in 2011. Her thirty years of experience in the eye care industry provide great expertise with scheduling, insurance claims, and billing. Brenda also takes care of many behind-the-scenes administrative duties including inventory, payroll, and staff vacation time. The most enjoyable part of her job is the people: the patients she encounters every day and the staff she works alongside. Brenda has been married to Jerry for 22 years and they have a beagle. She enjoys taking in the great outdoors through gardening, boating, and camping.
---
Katelyn Dial, CPO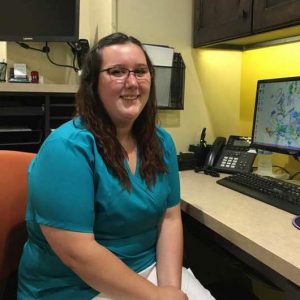 Katelyn joined our team in 2017 to assist with patient scheduling and check-out. She has worked in the optometric field for several years and has a well-rounded skill set with opticianry and billing as well. She became a Certified Paraoptometric in 2018. She loves the tight-knit environment at our office, that everyone helps each other, and that we have a great rapport with our patients. Katelyn's outgoing, detail-oriented, friendly, and funny personality make her a great addition to our staff. Her family includes her husband and his daughter, 2 dogs, and a cat. In her free time, Katelyn enjoys listening to music, traveling to see family, attending concerts, and going to the movies.