Business Staff
---
Janet, CPOC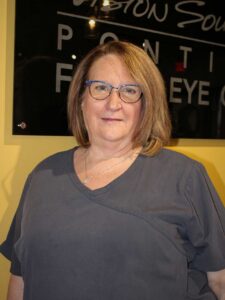 We've enjoyed Janet's warm, considerate, and knowledgeable presence since she started working at Family Eye Care in 1995. Janet is our front desk manager and ensures excellent patient care and staff training within the business department. She is a Certified Paraoptometric Coder which gives her knowledge to submit claims/codes to insurers and explain billing to patients. Janet enjoys talking with our patients and resolving insurance concerns. She is married to Michael and has 2 daughters, 5 grandsons, and 1 granddaughter. Janet has enjoyed living in Pontiac her whole life and spends her free time playing with her grandkids and flower gardening.
---
Brenda, COA, ABOC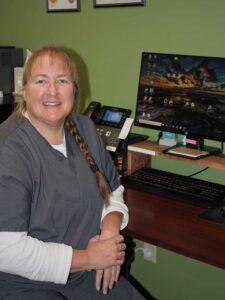 Brenda joined Pontiac Family Eye Care in 2011. Her thirty years of experience in the eye care industry provide great expertise with scheduling, insurance claims, and billing. Brenda is an extraordinary administrative assistant, taking care of many behind-the-scenes administrative duties including accounting, inventory, payroll, and staff vacation time. The most enjoyable part of her job is the people: the patients she encounters every day and the staff she works alongside. Brenda has been married to Jerry for 28 years and they have a beagle, Max. She enjoys taking in the great outdoors through gardening, lawn work, and taking Max on walks.
---
Tori, CPO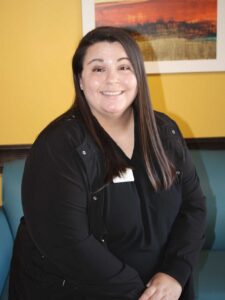 Tori joined our team in 2018 as a technician, and has recently transitioned to working in the business office with her primary role as accounts receivable. In addition, she does scheduling, coordinates referrals, and handles situations that require clinical knowledge. Tori has an associate degree in healthcare administration and is a Certified Paraoptometric. Tori is outgoing, creative and a great team player. She loves her coworkers, learning new skills, and creating bonds with patients. She enjoys spending time with her two sons, attending their sports games (she is a JFL team mom), and spending time with friends.